You can now access the eBooks reader setting wizard to change/update to your preferred reading style.
Below are the settings you could update:
Background Color
Font Style
Font/Text size
Line spacing
If this is your first time accessing ePlatform / reading an eBook, you will automatically receive the pop-up to update the setting as shown below: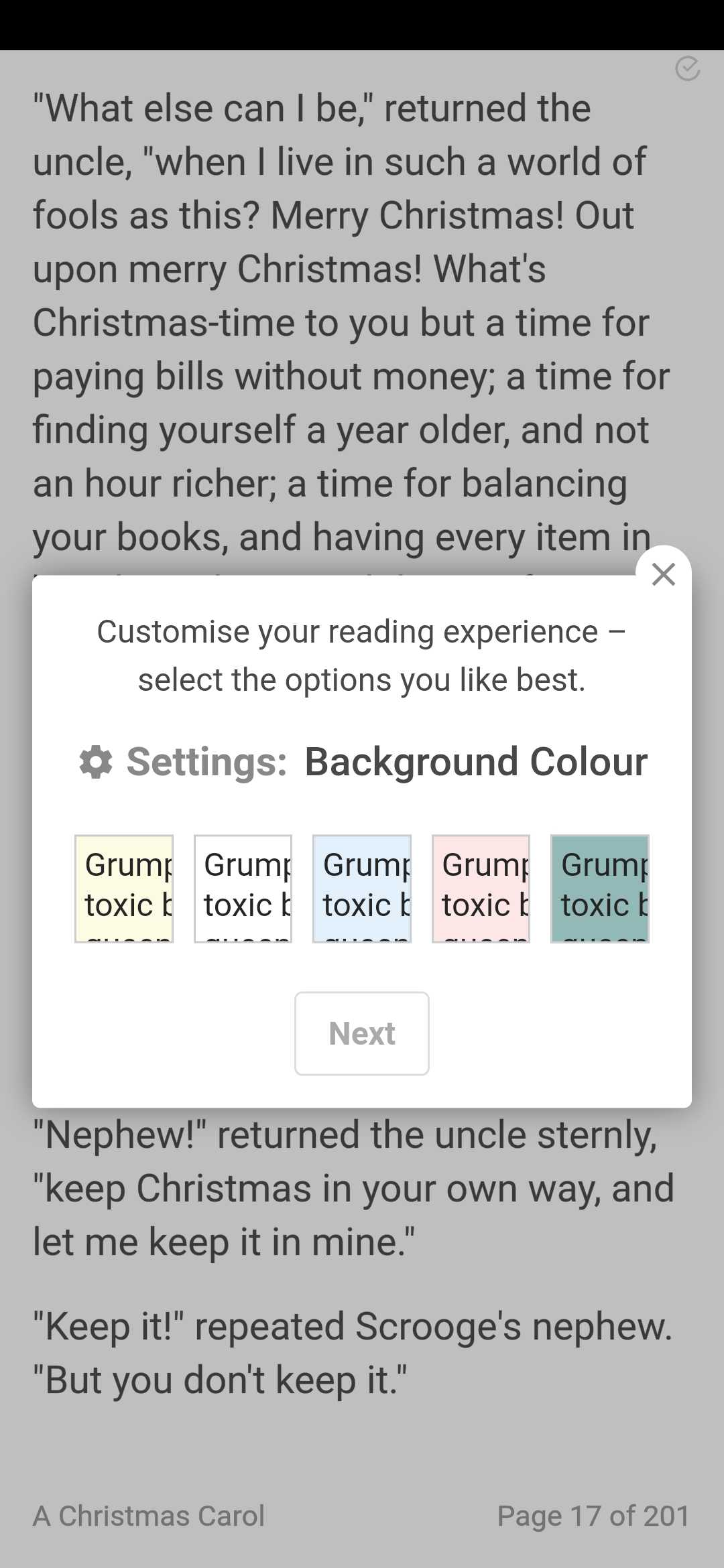 Else, you can simply go to 'Settings' by tapping on the center of your screen, go to > 'More Settings'.
Tap on the 'Launch the settings wizard...' to update your preferred reading style.
Enjoy reading!