Finding your library
Once you have installed the ePlatform App onto your device, the first step is to find your library.
You will be prompted to "Find Your Library" or if you look in the Home screen menus you will see you can add a library from there as well.
1. Tap on the 'Find Your Library' menu.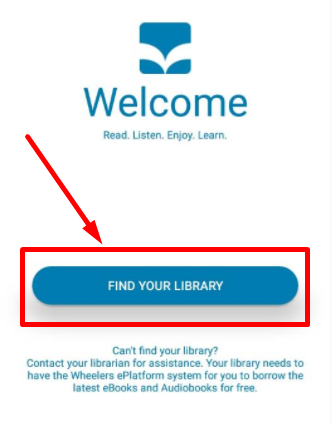 2. Use the search box to find your library by name of the school/library.
e.g: we are searching by 'ePlatform One' to find the ePlatform One demo library.



As we have many libraries sometimes you need to try a few variations of the library name to find it. A quick way is just to use the most unique word in the library name.