Don't have an Internet connection, but want to keep on reading your eBook?
You can read all the eBooks stored in your shelf offline! Just follow these simple steps.
If you have added a book to "My Loans", make sure to open it once before you go offline so that the eBook can be downloaded to the Offline Storage. The process is finished as soon as the percentage (screenshot below) indicating your reading progress shows at the bottom of your screen.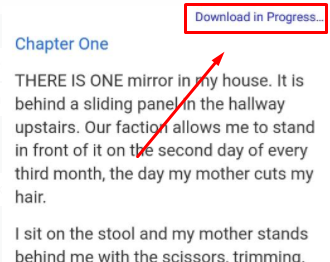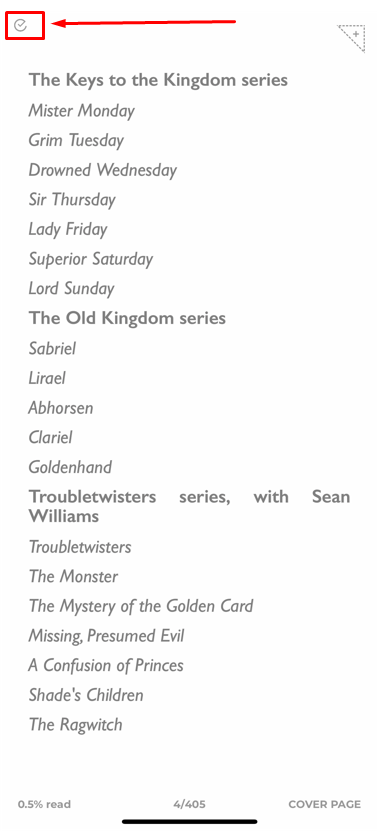 There will be a check mark symbol (see above) to indicate that the download has been completed.
Now, you are all set and the book can be read anywhere and anytime!
To access your eBook offline, simply select the title under "My Loans" on the homepage of the app.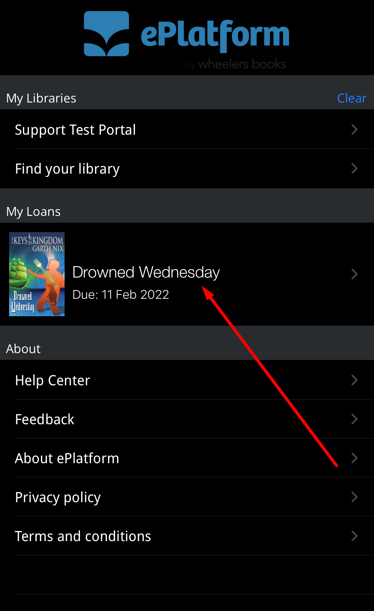 Note: By default, the store offline function is enabled. This will store any titles that you read via the
ePlatform app. To access the store offline function, please go to 'Store offline' from the three dotted menu on the right of the app. You may also select 'Clear Content' in order to delete the stored data of a title.